Danielle Kelly is a professional Brazilian jiu-jitsu fighter and made her Ultimate Fighting Championship Fight Pass at the tender age of 18.
Danielle is a BJJ black belt and trains from the Silver Fox Brazilian Jiu-Jitsu and trained under the coach Karel Pravel and won the black belt in 2020.
Where Does Danielle Kelly Train?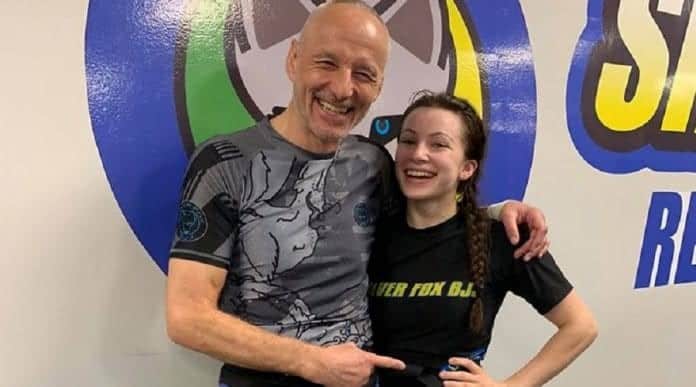 Kelly trains under coach Karel Pravec and represents team Silver Fox BJJ.
Where Is Danielle Kelly From?
Danielle Kelly is a Brazilian jiu-jitsu black belt from Philadelphia, PA.
How Old Is Danielle Kelly?
Age: 26
Date of Birth: 1995.12.04
Danielle Kelly Height and Weight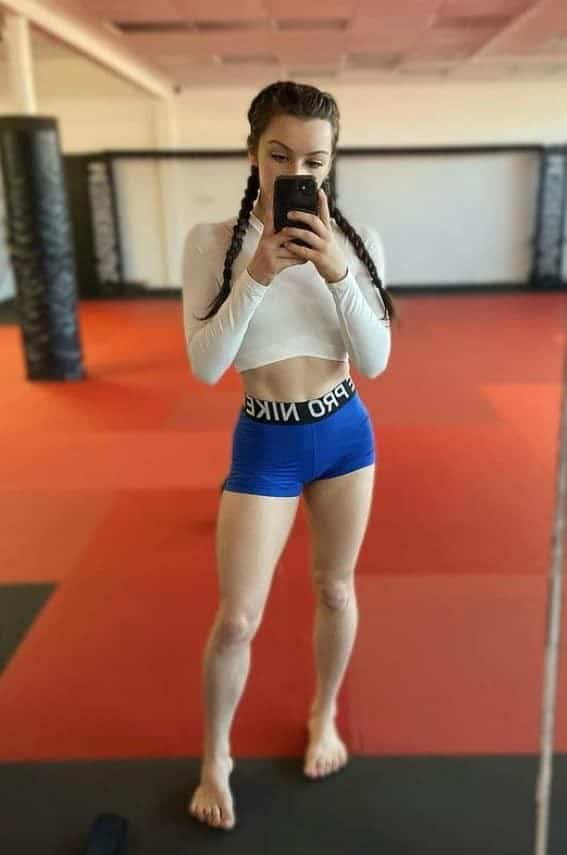 Height: 5'5″ (165cm)
Weight: 115lbs (52kg)
Danielle Kelly One Championship
Danielle Kelly, a BJJ rising star, wants to be acknowledged as an elite jiujitsu practitioner. One way to do so would be by winning a world title. Since she began competing for ONE Championship in March, Kelly has been unstoppable.
She proved her skills against Japanese icon Mei Yamaguchi which drew global attention. Even though Philadelphia native Kelly defeated Yamaguchi fair and square, she feels that people are still underestimating her abilities–and she's not going to sit around and wait for the opportunity to fight for a world title in jiujitsu. To Kelly, having a belt can make all the difference.
Danielle Kelly Nude
Come on, you perverts! Ain't no naked pictures around there parts.
Jiu-jitsu black belt Danielle Kelly doesn't only excel in grappling, but also on Instagram with over 224k followers. Her content is varied and interesting, ranging from shots of her working out to bikini photos.
Danielle Kelly Bikini
Danielle Kelly Social Media
Instagram: https://www.instagram.com/daniellekellybjj/?hl=en
Tiktok: https://www.tiktok.com/@daniellekellybjj?lang=en
Danielle Kelly vs Carla Esparza
BJJ star Danielle Kelly faced off against former UFC Champion Carla Esparza in the main event of Fury Pro Grappling 3. Esparza accepted the grappling match on short notice after her previous opponent, current UFC Champ Rose Namajunas, had to withdraw due to COVID-19 protocols. Unfortunately for Esparza, she received a cut on her head from an accidental headbutt and ultimately lost the bout.