Gis are all over the market these days, and we wanted to find something worthy to review. We picked up the Fuji BJJ gi, a cotton single weave kimono with quality fabric and good pricing.
The Fuji brand has been producing top-notch martial arts kimonos for a very long time; this one is specifically made for BJJ.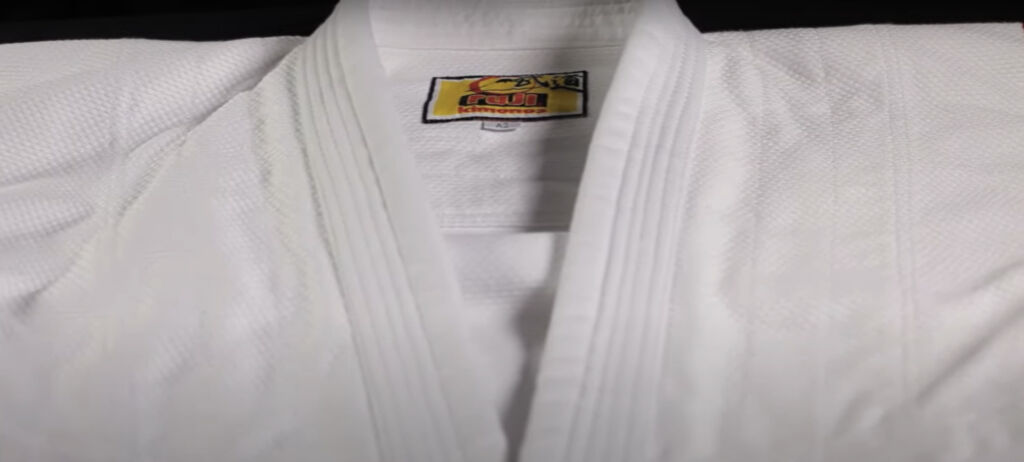 Fuji Gi Features
In this article, we will be reviewing the Fuji BJJ gi, a different design that hopefully helps you find what you're looking for in terms of Gi quality.
Quality
It is very breathable and comfortable, so no need to wear a rashguard underneath: the material is very breathable.
The fabric allows for no moisture or smells even after being stored in the wardrobe. This is the first gi we've come across that provides such an outstanding fabric overall.
One thing with the Fuji Gi, though, is that it collects lint, so it might be an issue for you if you're allergic to dust (we hope not).
Size
The Fuji gi fit sets a higher standard for sizes; even a regular A3 will fit just fine for those around 6ft tall. If you're a buff jiu-jitsu fighter, no need to worry, you will fill out the gi pretty well.
Fabric & Embroidery
It feels like you're wearing a bathrobe; that's how comfortable the gi fabric is. The gi is essentially handmade: the quality of the collar and the stitching is great!
The fuji gi is made of triple stitching reinforcements, and the shoulder area is padded with cotton. As you can see, the weave reinforces this stitching without sacrificing comfort.
The fuji Gi's pants come with a plastic swivel lock belt, coming with an elastic rope belt. The texture is very well stitched to the point where even after months of usage, it will barely show any wrinkling or deterioration of the knee area.
Price
The Mizuno Fuji Gi surely has similar features with an American pro weave but could be slightly more expensive than the Fuji gi: So in terms of price, it's cheap and does pretty well against the same type of gis out there in the market.
Pros:
Available in blue and white
Comfortable
Great weave
Double Stitching
IBJJF approved
Cons:
A bit expensive
Collects lint
Final Judgement: Worthy Gi?
The whit Fuji Gi m gi really stands out from its competitors in terms of differences in the weave quality and the comfort it provides. It doesn't stink and is comfortable to wear even without a rashguard.