The War Tribe Gis have been on our radar for quite a while, and we couldn't wait to talk about it.
War Tribe Gi Features
First off, we want to point out that you can move with ease and drill even the most extreme jiu-jitsu techniques without worrying about movement restrictions or quality issues.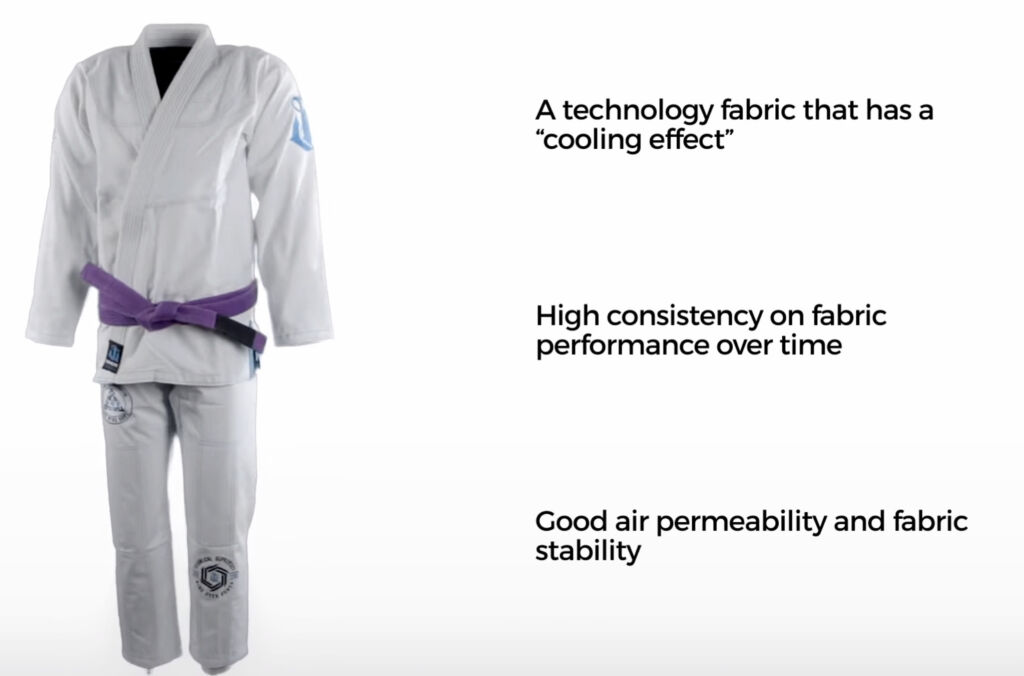 Quality
After wearing the war tribe gi for a while, you will see that the texture of the gi is very comfortable making it easy for BJJ training.
The gi is also made with an advanced textile texture that helps to take away all the moisture and sweat as you train. This is due to the functional hydrogen gi texture that War Tribe incorporates in the gi.
Embroidery
The fit is just perfect, with double stitching at the lapel, offering proper mobility for BJJ training. The gi comes with contrast stitching matching the blue with the black and making for a better design. The war tribe pants are drawstring pants that help with the fitting. The belt string is easy to let through the pants loops: this is because of the high-quality stitching that is in the pants allowing for room to adjust the pants around the waist.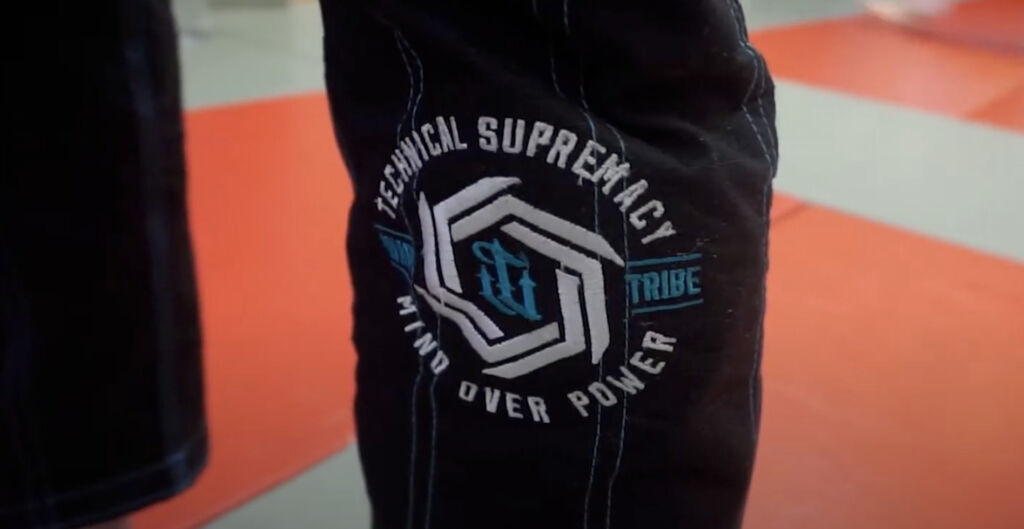 Colour
The Ice Weave design by the war tribe is definitely an eye-catcher. the mixture of the blue color on the black adds good styling.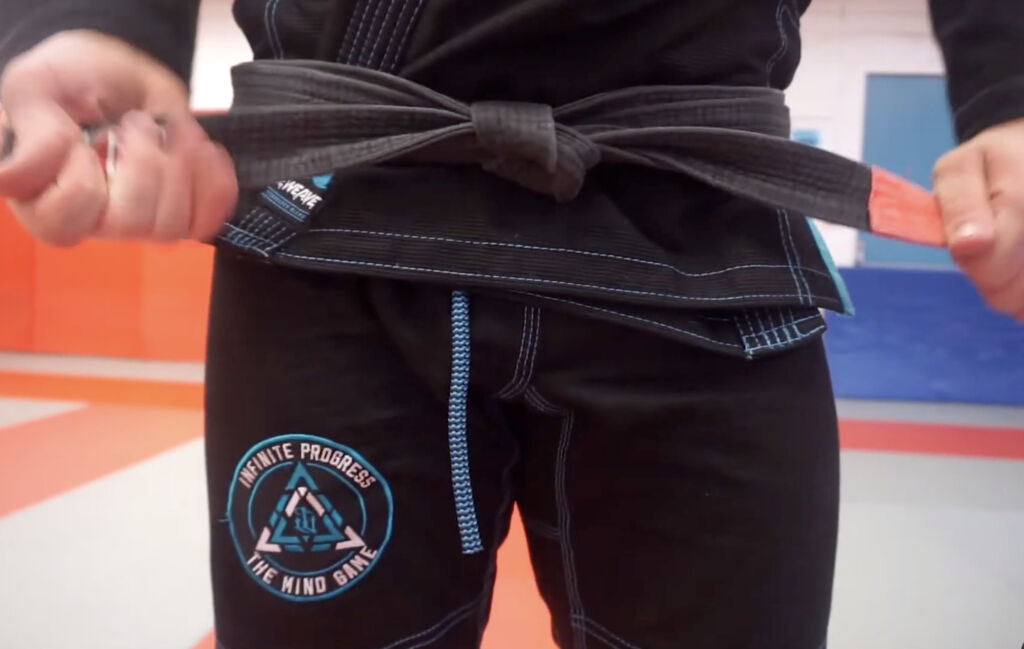 Wartribe Gi Size Chart
The War Tribe Gi fit is on point, it provides comfort as well as quality stitching. No need to try and shrink it before your BJJ class.
The War Tribe jacket will fit perfectly up to your wrist bone, and the pants will reach until ankles.
We've seen this with many other gi before: the fit is just too baggy and you trip walking over the edges of the pants.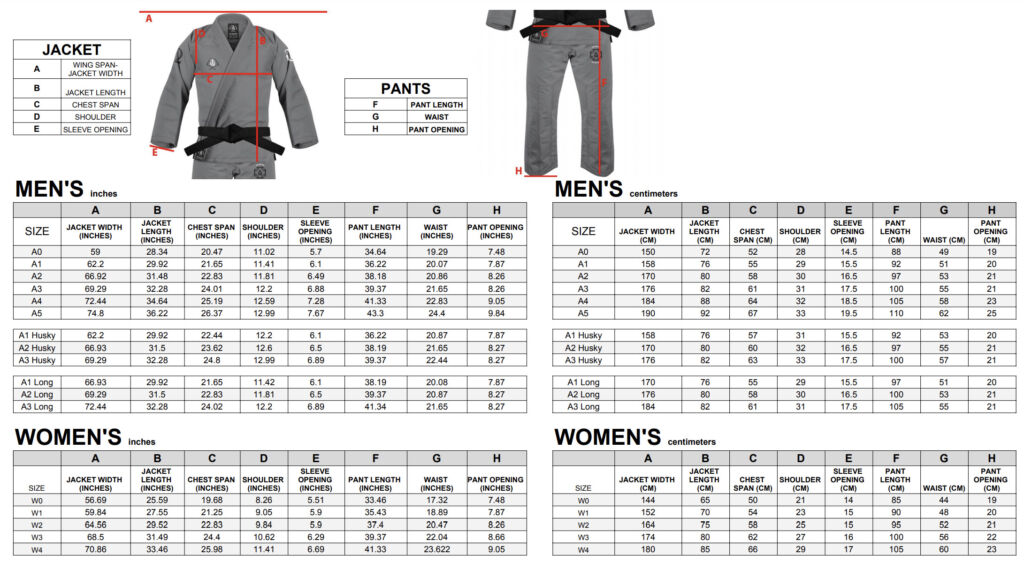 Washing and Drying
If you've ever been to any BJJ practitioner's home, you'll likely see gis drying everywhere: it's always best of course to let them dry in the sunlight, which will kill any remaining bacteria.
It's best to get a color catcher if you're planning on getting other colors or designs of the war tribe brand, the last thing you want is for your white T-shirts or White Gis to get stained with colors.
Pros:
Great Fit
Keeps you dry during hot training sessions
Cons:
Might not be IBJJF approved
Slightly Expensive
Final Judgement: Worthy Gi?
The fit is on point, the design is top-notch: the design is minimal and allows you to customize it as you like. The functional hydrogen gi texture makes it great for a hard training session. Overall, war tribe gear came through and didn't disappoint with this stylish BJJ gi design.