Craig Jones is one of the most talked about names in Brazilian Jiu-Jitsu right now. Some people say he's the best, but whether that's true or not is irrelevant. What matters is that Craig is new on the scene and has made a big splash in the BJJ community. In fact, many people have referred to Craig as the "new Eddie Bravo." If you don't know who Eddie Bravo is, you must have been living under a rock!
Eddie's biggest claim to fame is going to the ADCC as an underdog with no name or reputation and tapping out the then-biggest name, Royler Gracie. Nobody ever expected Eddie to be able to beat him; Royler had been winning everything up until that point. Eddie didn't win the entire tournament, but he definitely had the best breakout performance.
Craig's story is rather similar. In 2017, he went to the ADCC in Finland where almost nobody knew who he was. Nevertheless, Craig put on quite a performance that many people consider one of the best in tournament history. He caught some of the most well-known names in his division and even managed to submit Leandro Lo—a 5x black belt world champion and favorite—as well as Murilo Santana, a Unity BJJ coach and competitor.
Favorite Position: Open Guard
Weight Division: 88,30 kg / 195.0 lbs (Light Heavyweight)
Team: Absolute MMA / B-Team
Height: 6'2″ (189cm)
Main Achievements:
Polaris 205 lbs Champion (2018)
Polaris 185 lbs Champion (2018 / 2019)
2nd Place ADCC World Championship (2019)
3rd Place EBI 11 Invitational (2017)
3rd Place Kasai 2 185lbs Grand Prix (2018)
3rd Place Kasai 5 205lbs Grand Prix (2019)
82% submission rate
Main Achievements (Colored Belts):
1st Place IBJJF World Championship NoGi (2015 purple)
1st Place AFBJJ Pan Pacific Championship (2014** purple)
1st Place ADCC Asian & Oceania Trials (2014 / 2016)
1st Place NAGA World Championship (2014 purple)
3rd Place UAEJJF Abu Dhabi Pro (2016 brown)
* Absolute
** Weight and absolute
Craig Jones Biography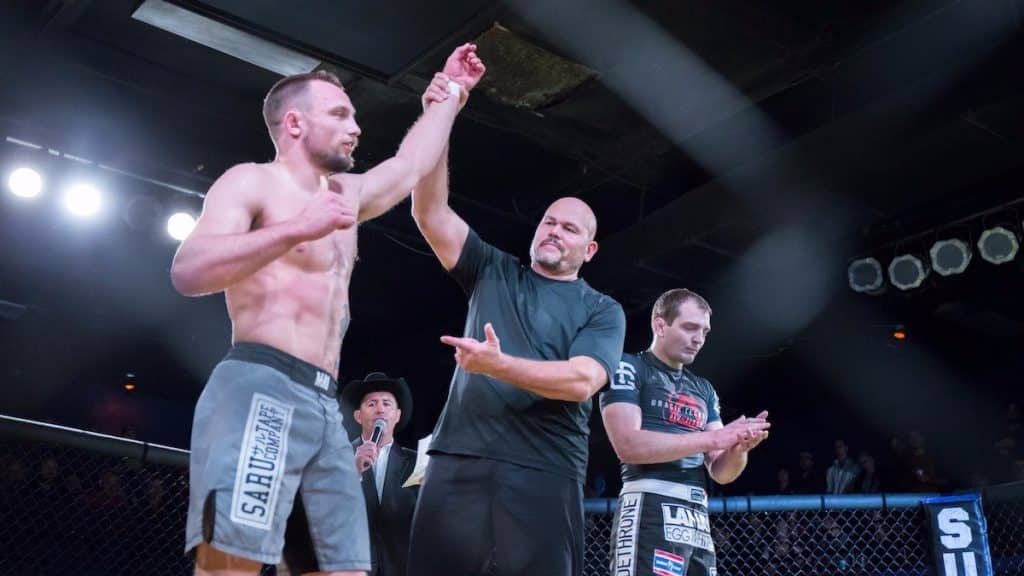 Craig Jones was born on July 17, 1991, in Adelaide, South Australia.
From a young age, Craig was always moving and playing sports like Australian Rules football, basketball, taekwondo and judo. His intense interest in physical activities foreshadowed his later choice to pursue mixed martial arts (MMA). By the time he turned 15, Craig was dead set on becoming a Ultimate Fighting Championship (UFC) fighter.
Before he could even dream of joining the UFC, Craig joined his cousin Matt Jones' BJJ academy in 2006. The name of the gym was ISOHEALTH. While under Matt's guidance and teaching, Craig started to become known in Australia for his grappling skills. He then moved up to purple belt level when he join Absolute MMA (formerly named Maromba Academy) in Melbourne. That is where Lachlan Giles took over as Craig's teacher.
After an amazing showing at the IBJJF World No-Gi Championships in 2015, Jones was promoted to brown belt. Not long after, Craig took on the role of regular BJJ instructor. And then, just one year later Lachlan Giles upgraded Craig all the way to black belt status.
Craig Jones not only managed to graduate with a degree in Behavioural Science (Psychology), but he also climbed the ranks of jiu-jitsu and competed regularly at both national and international levels.
Why Did Craig Jones Leave DDS?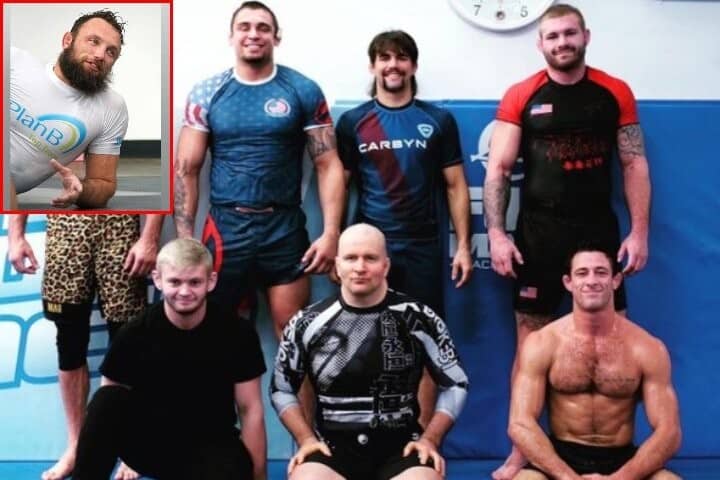 On July 2021, Coach John Danaher disbanded the Danaher Death Squad for several reasons, including "the physical location of a future school, personality conflicts, conflicting values and an inevitable tension between the team brand and the growing individual brands of members." (source)
Craig Jones said:
We parted ways, it was a few factors. Once COVID hit, we moved to Puerto Rico. The team wasn't really getting along too well in Puerto Rico, just because we had some inner issues and stuff. It was honestly a lot healthier for us to split off and do our own thing.
Craig Jones announced his new team later that year, which included a few of his DDS training partners: Nicky Ryan (brother of Gordon Ryan), Ethan Crelinsten, and Nick Rodriguez. This group was called the "B-Team" and their training base was in Austin, Texas.
What Belt Is Craig Jones?
In 2016 Jones was promoted to black belt by Giles while training at Absolute MMA Academy.
Lineage: Carlos Gracie > Helio Gracie > Carlos Gracie Jr > Jean Jacques Machado / Rigan Machado > John Will > John Simon > Lachlan Giles > Craig Jones
Craig Jones Only Fans
You can find Craig's OnlyFans by clicking this link: https://onlyfans.com/craigjonesbjj
Craig Jones Net Worth
Craig Jones has an estimated net worth of $1.5 million. He earns royalties from his instructional videos on BJJ Fanatics, as well as income from teaching seminars and at the B-Team academy in Austin, Texas. He also makes money through selling Craig Jones merchandise and subscriptions to his OnlyFans account.
Craig Jones BJJ Wife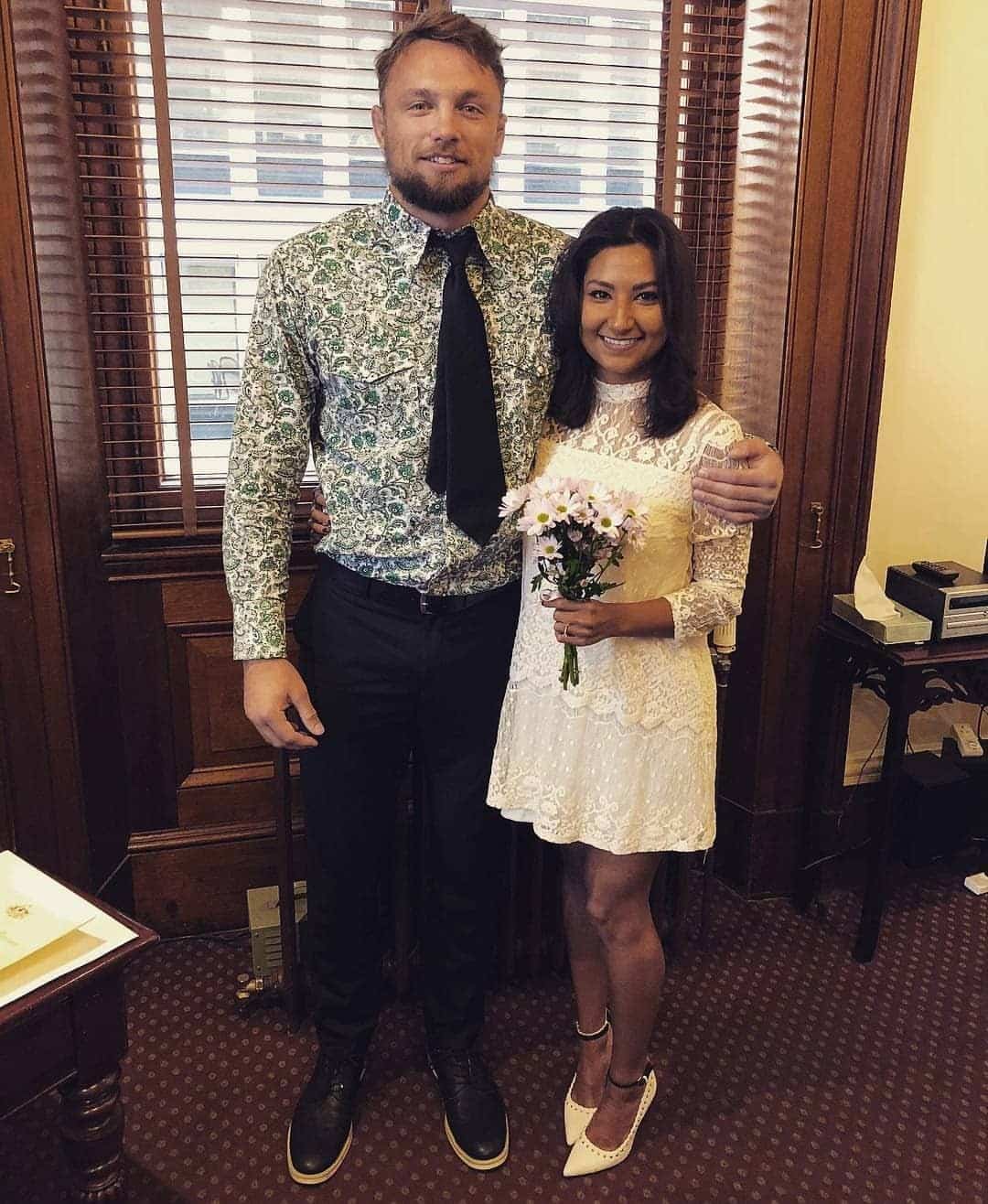 Craig Jones is married to a woman named Susy. They married in July 2018 according to Facebook.
When Did Craig Jones Start BJJ?
In 2006 Jones started training Brazilian jiu-jitsu (BJJ) at his cousin's academy.
How Did Craig Jones Bulk Up?
Craig bulked up by adjusting his diet, according to his post on Instagram, as well as adding açai and Jesus to his daily routine.
When Did Craig Jones Join Danaher?
Craig thoroughly trained with coach John Danaher in the late 2010s and early 2020s as a member of the Danaher Death Squad (DDS) competitive team.
What Makes Craig Jones So Good?
The success of Craig Jones is largely due to his tight and elaborate game. His BJJ is as high level as it gets. As the BJJ world now knows, he is a leg locks specialist that needs only seconds to finish a heel hook. Despite his favoritism towards leg locks, Jones is not one to exclude other aspects of BJJ.
Instructional DVDs by Craig Jones
Craig Jones released our instructional DVD on leg attacks, which quickly became a bestseller. He also has made several other instructional videos with fellow Australian BJJ superstar Kit Dale.
Down Under Leg Attacks
Craig goes over various positions and leg lock concepts in this DVD to help you beat any competitor. If you want to learn how to better attack an opponent's lower body, this is the resource for you.
Triangle Machine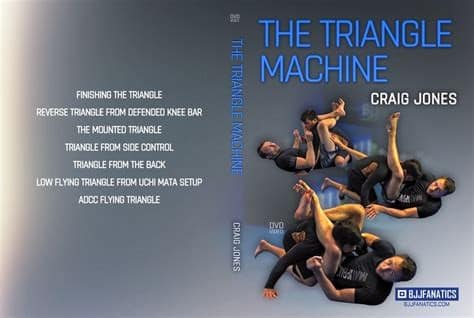 With this DVD, Craig is going to give you the same level of detailed instruction that our fans have come to expect from Down Under Leg Attacks. But this time, he will teach you how to finish the deadly triangle choke every single time.
How To Pass Guard Quickly and Easily Using Leg Attacks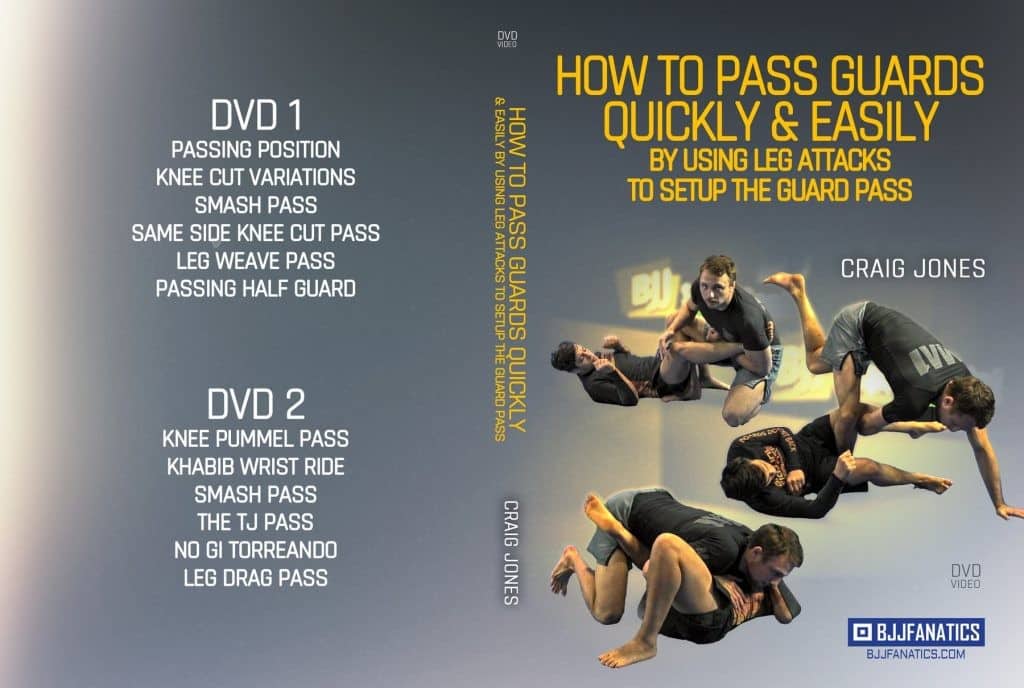 Craig's Down Under Leg Attacks instructional has helped many people improve their leg lock knowledge. In this book, Craig shows how to use the different leg lock set-ups to keep the opponent guessing, which will actually help when trying to pass the guard.
Make Z Guard Great Again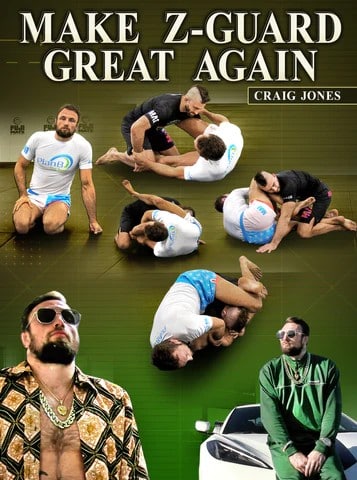 In this how-to guide, Craig works with a fellow Australian to break down some of his best sweeps and submissions from the Z Guard.