John Danaher is a Jiu-Jitsu coach and instructor who has made a big name for himself in the martial arts world. He is known for his technical expertise in the leg lock system and his ability to teach complex techniques to students of all levels. John is also the teacher of famed grappler Gordon Ryan.
As of 2021, John Danaher's net worth is estimated to be $500,000.
In this article, we will take a closer look at John Danaher's life and career, and we will explore what makes him one of the most respected coaches in Jiu-Jitsu today.
John Danaher's Early Life and Career
John Danaher was born on April 2, 1967, in Washington D.C., United States. He grew up in Auckland, New Zealand, where he studied to obtain a bachelor's and master's degree in philosophy. He returned to the USA to obtain a Ph.D. in epistemology at the University of Columbia in Manhattan.
John moved to the United States in 1990, and he began teaching Jiu-Jitsu at Renzo Gracie's academy in New York City. John quickly rose through the ranks of the academy, and he eventually became one of Renzo's most trusted instructors.
John Danaher is a 5th-degree black belt under Renzo Gracie and a full-time grappling coach. He's been training full-time since he first rose to prominence as the MMA instructor for George St. Pierre, an MMA fighter. John was his main grappling coach throughout most of this MMA career, and when he won the title, it was under his guidance.
Later, John Danaher made a name for himself when his pupils Garry Tonon, Eddie Cummings, and Gordon Ryan started winning the Eddie Bravo Invitational every bout. His team subsequently won major events including the IBJJF World Championships and the ADCC with a unique leg lock system. This is when the term "The Danaher Death Squad" was coined.
In 2021, the Danaher Death Squad arrived in Puerto Rico, and later in the year it disbanded. Nicky Ryan, Nicky Rod, and Craig Jones now train at "B-Team Jiu-Jitsu," while John trains with Garry Tonon and Gordon Ryan at "New Wave." Both teams, however, are based in Austin Texas, raising some doubt as to whether or not the two groups truly split up or if they continue to train together.
Many instructional videos by Danaher are available on BJJFanatics. His most popular DVD, Enter the System: Leg Locks, is due to the tremendous success of his pupils with the heel hook. He has since expanded way beyond heel hooks and now provides instructionals on a variety of situations in BJJ.
John Danaher's Team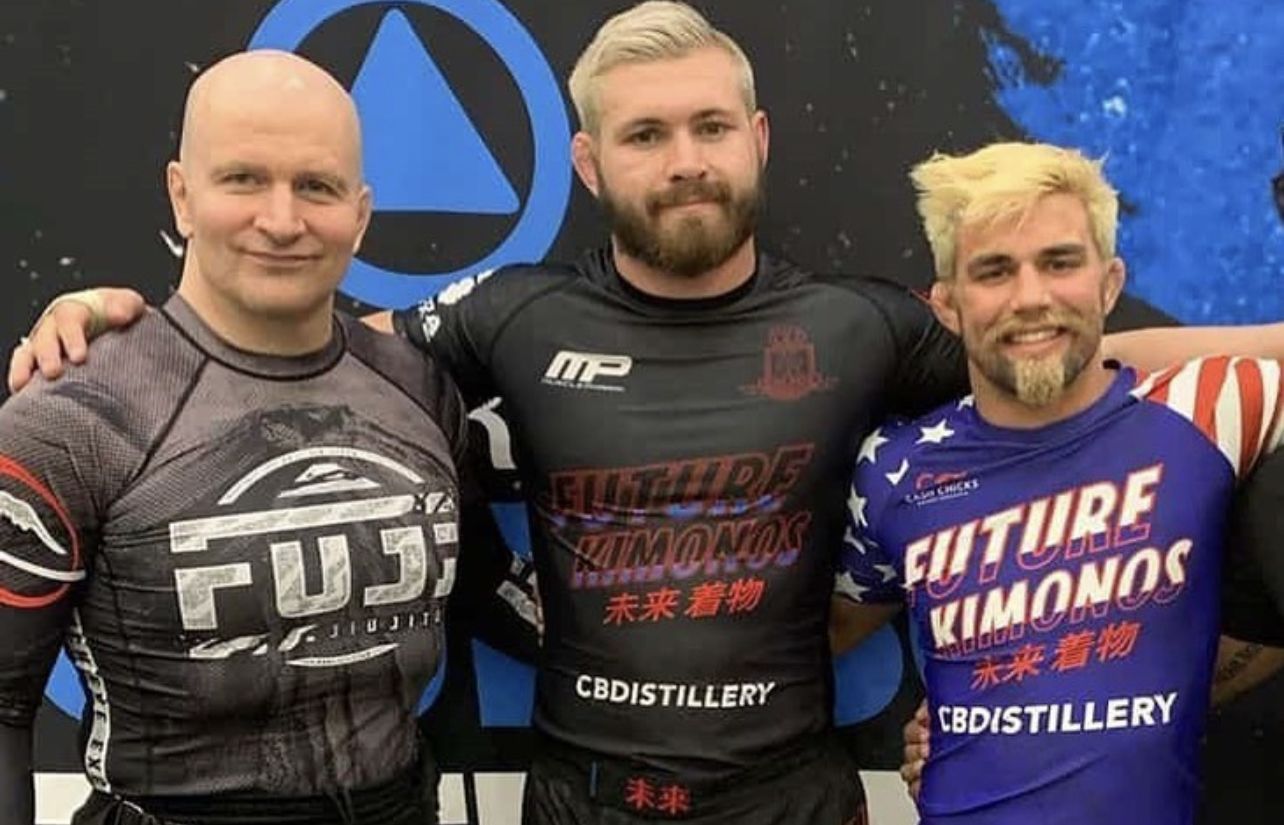 John Danaher's students include some of the top names in Jiu-Jitsu, such as Gordon Ryan, Eddie Cummings, and Garry Tonon. John is also the coach of UFC fighters Chris Weidman and Georges St-Pierre.
Does John Danaher Have a Wife?
Danaher does not have a wife, which is one of the reasons for his success as a coach, according to himself and Gordon Ryan. This allows him to devote all of his time to studying jiu-jitsu and Brazilian jujitsu. John is notorious for watching a lot of old martial arts films in order to come up with new methods.
John Danaher's Net Worth
John Danaher is estimated to have a net worth of around $500,000. This is largely due to the royalties he earns from his instructional videos on BJJFanatics. He also earns a modest salary from teaching at his academy in Austin, Texas.
Why Did John Danaher leave Puerto Rico?
In 2020, the famous grappling team the Danaher Death Squad announced its move from New York City to Puerto Rico. In July of 2021, John Danaher announced the end of DDS, explaining that the team had split up and would be leaving its short-lived home of Puerto Rico. Subsequently, Craig Jones and three of his former DDS teammates moved to Austin, TX to open an academy. Gordon Ryan also announced his own move to Austin where he plans to open an academy with Danaher.
The squad trained briefly in Puerto Rico at Juan Delgado's Combat 360. While there, the group split for unknown reasons. Ryan has now explained the decision to leave Puerto Rico.
"The reason we are leaving is because it became blaringly obvious that it is next to impossible to open a school here due to sheer lack of communication from local landlords. For 1 year we tried to find spots and failed," Ryan wrote on Instagram.
Unwilling or unable to deal with the red tape and obstacles involved with opening a business in Puerto Rico, Ryan says he is forced to leave the island.
Why did Danaher Death Squad break up?
Nicky Rodriguez appeared on Jason Chambers' podcast. When he was asked about the breakup of the team, he gave more insight than any of his former teammates have yet.
"There was some issues within the team. Certain people had certain issues with, really, one person… You got to cut the poison out. Whatever is hurting the team or hurting the majority of the people you have to eliminate that and focus on competition. At B-Team, we're focused on getting better, and that's all we're focused on… We're doing our best to keep out distractions and all the negativity. That's our reason for doing our own thing."
While he didn't explicitly name anybody, it appears clear to anyone who has seen his former teammates that he's referring to someone. He then made the conclusion explicit when asked why Nicky Ryan had chosen to join him rather than Gordon at B-Team Jiu-Jitsu:
"We cut the poison out for a reason. Nicky is a smart, intelligent, young kid, has the whole world ahead of him. And we want to our best to keep that kid leveled and headed towards the right direction."